Fast-growing Shopify stores fulfilling orders in-house inevitably come across the challenges of getting all their orders out with accuracy and on time. Finding the best Shopify WMS (warehouse management system) quickly becomes your only source of attention as the solution to your problem. As challenges extend beyond simply knowing how much inventory you have, you need a Shopify WMS. A warehouse management system helps you to organize all the operations within the walls of a warehouse. From placing purchase orders and providing a check-in system to the allocation of inventory throughout the warehouse and pick pack ship processes, everything is controlled by the WMS. The goal here is to help you understand what things a WMS can and cannot do, what to evaluate for your own system requirements, and what sorts of costs to expect.
What does a Shopify WMS do?
A Shopify WMS is your first source of truth for everything happening between your Shopify store and your inventory. Using a WMS with Shopify will help to sync up products and inventory, customers, orders, order status, and the custom fulfillment locations you are using with Shopify. This system will make all communication between your Shopify storefront, and other channels such as Amazon, Walmart, Etsy, and beyond. This is all happening on the store end, however, a Shopify WMS does a whole lot more.
Your warehouse management system is the primary tool to organize everything happening from the time purchase orders are placed to when an order leaves the warehouse. It will help you to place more accurate purchase orders with vendors, detect inbound product discrepancies, allocate items to bins, track locations within the warehouse, show accurate inventory, manage orders, assemble wave pick routes, integrate with conveyance and in-line scales or packaging equipment, shipping validation and rate selection among other things. Below is a full list of the things a Shopify WMS should do for you.
Help place purchase orders based on moving average order volume and lead time from the vendor

Receive purchase orders and returns, detect differences in quantity ordered vs. delivered

Help to allocate inventory around to bin locations in the warehouse

Organize the warehouse storage locations, pick bins, staging areas, and other areas

Track replenishment and issue bin to bin replenishment within the warehouse

Issue and accept transfers from other warehouses (cross-docking)

Manage information on customers, products, bin locations, inventory quantities, orders, employees, vendors, packaging material, kits

Connect with your store channels through eCommerce sites (Shopify, WooCommerce, Big Commerce etc.) or EDI

Batch orders for efficient pick pack

Assemble pick routes and track inventory picked

Handoff picked orders to packaging stations with detail on package sizes, order details

Provide shipping validation and purchase labels autonomously

Connect with conveyance and in-line shipping hardware

Provide barcodes and printing services

Manage employee efforts and productivity

Directed and undirected work to employees
Criteria for the Best Shopify WMS
It's true that not all warehouse systems are created the same. There are lots of variable factors that go into creating the 'best' Shopify WMS. That said, here are some factors to take into consideration to find a WMS that works with your Shopify store. One of these key elements is how complicated the product is that you will need the WMS to hold information for. Your products determine to a degree what kind of WMS you will need. If you have products that are large and bulky, hazardous or require special storage instructions you may need the extra capability. If you have products that are going to come in with different units of measure or are kitted ahead of time, you may require a WMS with enhanced functionality. A Shopify WMS should be able to cover 95% of the use cases you have, and likely 100% when you adjust your own processes to match those to the capability of the WMS you have selected. Of course, another large factor here is whether or not the WMS integrates with Shopify in the first place, and if it does, is the Shopify WMS updating tracking, inventory, customers, shipping options, variations, and beyond? It is our experience that even though one system can connect with Shopify, this does not mean they have a proper connection with Shopify to enable you to handle and update all the information necessary.
Try SKUSavvy End-to-End Shopify WMS with a Free Account
Uses webhooks for updating information between WMS and Shopify

Dual way sync between customers, orders, products, inventory, and custom fulfillment

Can connect to multiple stores
Purchasing and inbound

Units of measurement

Pick bin replenishment

Batch fulfillment

Wave picking

Inventory control

Barcode scanning on mobile

Mobile printing
Less than 3-months

Scale as your business scales

Per-user, per month, or done by order volume and number of SKUs

SaaS, on-premise, or hybrid

Initial setup fee or done in-house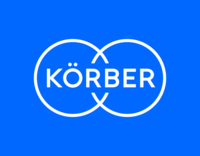 Tier 1 Shopify WMS: Korber (Highjump)
Visit Korber
A tier 1 Shopify WMS is one of the market leaders, with broad exposure to a variety of industries, and with an extensive feature set. These are also the longest to implement and by far the most expensive. These systems may have lots more feature capability than many other systems though these advanced features oftentimes come as an additional module that you'll have to add to the core system. Our pick for the tier 1 Shopify WMS comes from our own experience of clients who have used these systems, as well as from looking through online reviews from certified clients. Our pick here is Korber since they are a premier tier 1 WMS, that we have worked with in the past, and know many of their customers. Korber is the parent company behind Highjump which was acquired a few years ago. They have a high quality system with all the essentials for managing the entire supply chain. Though they may be one of the lesser known 'tier 1' systems, they offer a very capable system.
Flexible to adapt to various warehouse designs and operating procedures

Covers the entire supply chain

Easy to develop on top of

Considerable customization options out of the box

Less expensive than some other tier 1 systems
Updating technology infrastructure can be a major burden

Implementation time can be longer than expected (up to 18-24 months)

Requires a large workforce to utilize properly

Support is challenging to receive

Some integrations are clunky

Tier 2 Shopify WMS: SKUSavvy
Get a Free SKUSavvy Account
Our pick for a top-notch Shopify WMS should come as no surprise, SKUSavvy. We may be a little biased here, however, the underlying traits that make this system the pick for tier 2 come directly from the companies we enlisted to make it. That's right, we made SKUSavvy not on a whim but with intention and input from the companies that are doing millions of dollars annually on Shopify. We made SKUSavvy to have the competitive feature set required to meet the needs of 80% of the Shopify sellers out there. It is designed to be simple to use comparatively with many of our WMS competitors and to operate at a fraction of the cost. Within SKUSavvy you will find all the essentials for Shopify sellers to operate a high functioning warehouse network with clear visibility into inventory and replenishment. It was built to have all the essential integrations to make your Shopify store fulfillment processes a success. While SKUSavvy may not have all the bells and whistles of a tier 1 system, you will find many of the same core features along with our own unique and powerful twist with visual warehousing accessible on any mobile device. One unique advantage is that SKUSavvy was built for mobile use cases to help you move faster into the modern digital age. Oh yeah, you get one account for free :-)
Free account included

Strong Shopify connection with webhooks

80% or more of tier 1 capability

Value-based pricing that scales

Open API enables easy customization or integrations

Modern mobile infrastructure

First of its kind visual warehouse management system

Quick to setup
Not as extensive of a feature set as tier 1 WMS

Can be overwhelming to set up if using self-service SaaS

Less ERP integrations

Can't customize like tier 1 WMS without custom service contract

Tier 3 Shopify WMS: SKULabs
Visit SKULabs
As a basic Shopify WMS this platform offers a good bit of functionality for simplifying your order management and inventory. SKUlabs is a system that has fewer capabilities from a warehouse perspective, and instead offers a more streamlined platform for simple Shopify stores. If you have a warehouse and need granularity on the warehouse level, you'd be best off to go for a system that will have more warehouse capabilities such as bin management, replenishment, and cross-docking, among other things. For a very simple operation without complicated products or order management considerations this will be a suitable option.
Simple system without many major features

Integrates with many eCommerce platforms

Cloud-based

Barcode scanning and printing
Expensive for an entry-level system

Limited automation of warehouse tasks

Missing all ERP connections

Not mobile based

Manual entry and operations flow

Missing core warehouse capability
There you have it, our picks for the best Shopify WMS out there. Keep in mind each WMS has unique advantages and disadvantages and while we've tried to capture some of our favorites, it's up to you to consider what will work in your own unique situation.
If you are considering a new WMS, reach out to us so we can identify if your business is a good fit for SKUSavvy. If not, we'll help to consult with you to figure out the right solution for your business since we have many partners in the space.
Get Started with SKUSavvy