Order Management System Basics
An Order Management System makes it easy to combine all your order channels in one place for pick, pack, ship. The accurate combination of processes relating to inventory, picking, and fulfillment into one dynamic multipurpose platform brings out the true potential of the order management system (OMS). Our OMS is enhanced as a whole by enabling the owner to have full control over inventory locations, packaging information, and shipping labels related to each batch of orders across any channel. This area of the business comprises the process of receiving orders across channels, tracking, and fulfilling customer orders, from the time when the order is placed to the time when the customer receives it.
The SKUSavvy Order Management System (OMS) works as a central control point to view and manage all customer orders across each of your channels including picking, sorting, tracking, and shipping of these orders. Across companies, these systems can be manual processes or a highly technological and data-driven ones, depending on the system. The main goal is to keep track of orders coming through all your channels while managing the process required to fulfill them, which can be accomplished by centralizing critical data, improving business decisions, and increasing order accuracy. All this can be accomplished while maintaining low operating costs. With these objectives in place an order management system works as a digital way to manage the lifecycle of an order and make sure that such orders are consolidated in the back office, therefore increasing error avoidance.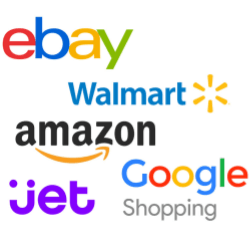 Technology Facilitated Order Management
Using various application programming interfaces (APIs) we can automatically connect with over 100 of your favorite integrations. The overall objective is to get customers exactly what they ordered, on time, and in good condition. The key elements to delivering on this are reliability and accuracy. Using an OMS tied in with a full warehouse management system organizes inventory and order controls whether it is from a Shopify eCommerce site or selling from mobile warehouses. Each order is synced up then batched to get packages out in record time, regardless of the channel. Simplify order management across many channels and warehouses. Every order should be routed in accordance with availability, delivery time, and final delivery quality across the entirety of your warehouse network or 3PLs. The process is essential to your supply chain scaling as it can relieve the workflow if correctly automated and streamlined. If doing in-house fulfillment, you should quickly move from any sort of paper pick lists and excel files to digital batched picking. This makes it easy to efficiently retrieve all products available in the batch of orders and deliver them to a packing station. Having granular detail of order flows and demand allows you to arrange inventory smarter to help facilitate faster picking, generally called slotting.
Explore how SKUSavvy Automates Order Management
Keep control over relevant information remotely by accessing and modifying order routes, batches, changes, shipping, tracking, and returns. Track and trace all orders at any point of the fulfillment process from anywhere with mobile accessibility on the SKUSavvy Order Management System. Order control becomes a breeze with real-time control on the status of each batch from the moment it is scanned until the time it is received by the customer. Each order has a tracking number which is then shared with the customer, offering status check capabilities at every step of the way. Gain better visualization on current active customers' orders updates by allowing them access to a tracking portal where they can keep productivity in check, and you can keep progress tabs on employees. Overall, a birds-eye view of all your order channels helps put together individual fragments of the procedure that are fundamental to identifying real-time problems.
Mobile Access and Time Tracking
Make use of mobile devices and make order changes quickly. Modify on the fly, get notifications, shipment changes, and update tracking information in real-time as an employee. Take advantage of the system's functionality to efficiently distribute tasks among the employees. The OMS allows users to issue update notifications for each particular order through email or SMS while automatically updating in real-time changes to your inventory. Keep orders aligned along the pick pack ship journey using order-item barcode scans. This accurately identifies items using the phone's camera to identify multiple barcodes on the item, order, box size, and shipping carrier. Device access to the central control system facilitates the interconnection between office and warehouse information, allowing for quick validation on every order. Also, make use of shipping address validation which finds and helps to fix bad addresses, order changes, and out-of-stock items with automated or manual overrides.
Modern technology can even allow for multiple internal control systems to be configured to sync up your order management system with your e-commerce platform, EDI system, WMS, or ERP. Keeping merchants informed on inventory sale trends can help prevent over and understocking with automated replenishment using OMS data. To streamline order payment on the backend, a multichannel order management tool is required in order to push relevant information from the e-commerce store to the order management system. With a system that aids in making data-driven decisions, small inefficiencies can be fixed even with high order volume so that supply chain optimizations can be properly driven and the bottom line can be positively impacted delivering more return on the order management system.
Use an Order Management System to Drive Bottom Line Numbers Up with Efficiencies and ROI from Automated Channel Management
Enhance Customer Satisfaction with an Order Management System
Keeping in touch with loyal customers is a fundamental procedure that gives way to a full understanding of all the reasons why potential customers come to your online store and therefore take advantage of the opportunity to increase their lifetime value. Purchase returns should be handled in a smart way as customers are three times more likely to come back to the store, but also understanding the root issue of customer dissatisfaction and addressing it efficiently can help reduce future logistic costs of processing a return. Having the right management strategy and system in place helps prevent back ordered items and upset customers. This is crucial, as 65% of customers cut ties with brands even after their very first negative experience which is why having a solid order management system in place can help prevent this. Each part of the ordering process presents the owner with the opportunity to provide exceptional customer experience that can boost the retention rate and increase revenue.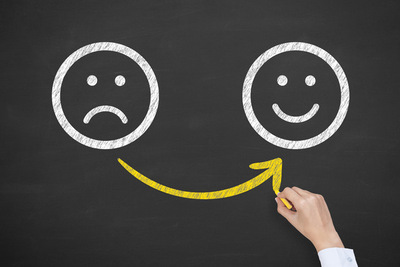 Another important aspect of the OMS is choosing a payment processor that is highly trusted, secure, and reliable in order to maintain a quality eCommerce order management process. Customers who place orders above a certain price level should be compensated by getting either a bonus gift or a discount on their next order. Such small gestures can make your business stand out both in the crowd and on social media. Also, special orders require more attention than others like when a customer pays for express delivery, the warehouse team needs to know exactly which package it is and prioritize it above others. Having this Omnichannel trend will allow customers to seamlessly navigate across channels to conduct business and adjust processes to satisfy customers' expectations.
In order to run a successful Order Management System in your company, the key features that need to be emphasized are the following:
Visibility: View the entire process to anticipate problems and develop solutions

Intelligence: Tune your OMS with your organization's rules and goals

Flexibility: Break orders into work items that can be channeled appropriately

Real-time Inventory: Keep an eye on what's in stock, in transit, and current demands to reduce the need for expedited shipments and excessive safety stock

Delivery and Service Scheduling: Match delivery commitments to inventory in order to increase process flow efficiency

Customer Engagement Technologies: Capacitate customer-facing personnel in order to execute transactions more efficiently

Fulfillment Optimization: Analyze data to determine how and where customers want orders shipped, time-to-delivery and cost
There are basic steps to have a successfully operating OMS, these are:
Inventory Availability

Order Recording

Verification

Inventory Promising

Fulfillment

Service